So, for this Friday Favorites I'm listing five books (in no particular order)  that I'm really looking forward to reading:
1.  Ugly Love by Colleeen Hoover
Colleen Hoover is a recent new to me favorite author.  The book was published in August of this year and I've been on the library wait/hold list since September.  From a youtube pre-release video I watched of the author promoting this book, Hoover said this book is more "mature" than her other books.  If you have never read a Colleen Hoover book before, I recommend Slammed.  That was my first Hoover book and got me hooked!
2. Leaving Time by Jodi Picoult
Jodi Picoult is probably hands down my favorite author.  I've read and own almost all of her books.  She writes about really thought provoking topics and really takes the time to research what she's writing about.  This book just came out this week.  There are 183 people ahead of me on the library wait list.  But, in the meantime, I have some other Picoult books sitting on my shelves that I haven't read to get my Picoult fix while waiting.
3. Big Little Liars – by Liane Moriarty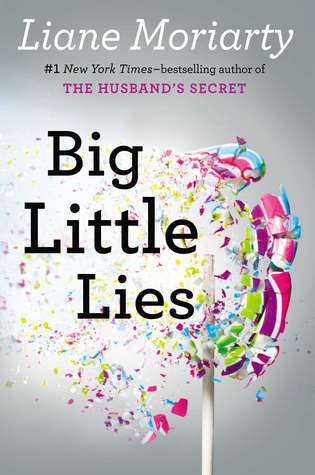 I read one of her other books The Husband's Secret and enjoyed it.  I've heard a lot of good reviews about this book as it seemed to be a popular summer read.  So, we'll see if I end up getting to this anytime soon.
4. On Dublin Street – by Samantha Young
This is a book that I actually own that's sitting on my shelf!  I got it from paperbackswap a few weeks ago.  I know when Fifty Shades of Grey and the Crossfire series came out, this book became popular.  I never ended up reading it, but after hearing such good things about it I thought I'd give it a try and requested it from paperbackswap.
5.  Hope to Die:  The Return of Alex Cross – by James Patterson
I know, James Patterson is one of those you love him or hate him authors.  I have to say his earlier stuff was better.  But I've read the entire Alex Cross series, so I have to continue.  And, when I'm in the mood for a quick, suspenseful read, Patterson's books get the job done.  The super short chapters make me feel like I'm making good progress!
Well, I'm currently on the wait list for four out of the five books here.  I am hoping to get to On Dublin Street soon.  Have you read any good books recently? I am ALWAY looking for good book recommendations!!
Linking up again with Amanda @ Meet at the Barre Andrea @ Momfessionals and Karli @ September Farm.